Hi everyone! I'm Malaka. Miki for short. I'm 22. I have a degree in Ethnic Studies and a ridiculous sweet tooth. I am the Lead Admin for this blog. This space is important for me as a part of my healing process. I am a survivor of intra-racial rape and incestuous same-sex child molestation. My personal tumblr is here. Feel free to contact me anytime. If you are contacting me on here, make sure you ask for me by name. Welcome!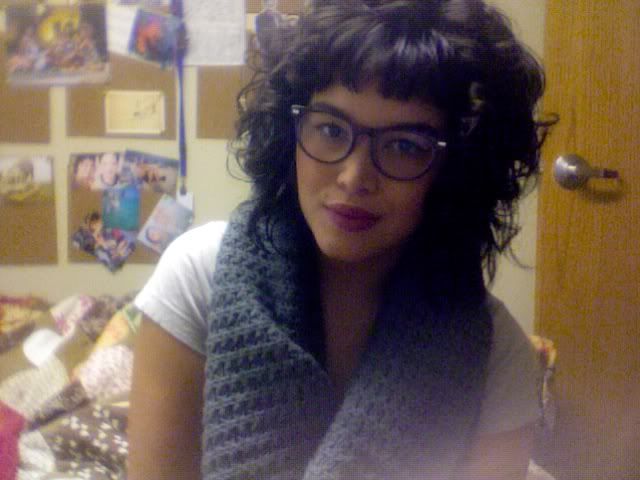 Hello, fellow survivors! My name is Angelica, Angie for short. I'm known as filipinafemme on tumblr. I'm a multiracial rape survivor. I was also roofied early in my college career, and have had to manage moving forward from both of those experiences. I spent much of my time in undergrad fighting campus rape culture, and now I'm ready to invest time in my own healing and in the healing of this community. I also run vanityisasocialconstruct, a blog dedicated to the power of self-love and care, which have both been essential for me in moving forward from my past traumas. I have made it a point to be well-versed in self-care, so, if you'd like to ask me questions specifically pertaining to that, just specify in the ask box!
Hey! I'm Simone/Monie. My personal tumblr is wretchedoftheearth. I'm a sociology and government double major. I'm 20 and a survivor of sexual assault and a sexually abusive relationship. I am multiracial and multilingual. I have worked at my university and community at large to fight rape culture and dangerous ideas and behaviors that end up hurting people. This is very important to me as a survivor, because I have struggled (and seen so many women around me struggle) with victimization and healing and being able to openly and safely express feelings about becoming a survivor of sexual violence.
Greetings Beautiful People!
My name is Latishia (my personal blog is joannespurposefuldaughter and my survivor blog is madeforsurvivors) and I am so honored and excited to be a part of this wonderful community. As a fellow survivor I know the importance of having a supportive community and hope that this space can offer a supportive environment for you. In the day time I am a 24 year old Sexual Health Educator focusing on empowering women and girls to know all the facts with regard to their sexual health and well being. In the evening I am a writer, poet, dancer, performer, lover, partner to an amazing woman, rape crisis counselor and much, much more. In this space I will be coordinating our healing through art page; a space where all are welcome to submit art work (in any form/medium) that has helped them on their healing journey. Some times I will post my own work, I will also post and reblog work from other projects/organizations such as Project Unbreakable, A Long Walk Home and more. I truly believe in the power of art to help heal ad hope I can share a little piece of that with you. Feel free to contact me if you ever need any suport or if you just want to talk!
Peace & Blessings,
L
Hello all! I'm Shonika, aka Shoni, and DiaShoni on Tumblr. I am 33 years old and a survivor of child sexual abuse. I am part owner/bookkeeper for my family's construction company, have been married for 11 years, and have a six year old daughter. She is the reason I'm here. I don't want her to feel the loneliness and fear I felt in the event she ever becomes a victim of sexual violence.
hi there! my names alexcis, im 17 years of age, i live in the state of Michigan and i am a current student in photography. My dream is to become a photographer. im bilingual (English/Spanish), i am also aspiring to start college soon. my nationality happens to be Hispanic, African american and Caucasian.  my tumblr : shoothertwice
i work with LGBT communities while in my spare time. I also have started to meet new people who have social problems and disorders. I help those in the community who have problems dealing with anxiety, "coming out" issues, personal at home problems and  suicidal issues. 
so you may be asking what relevance do i have to sexual violence and woman? For past generations, my family has been of effect of the tendencies of sexual violence, domestic and mental problems and fatalities. As a young person in my generation the movement of woman and matters has become stronger and more powerful. Impacting on our everyday lives. i have personally gone through my own time of troubles with violence, sexually and mentally. I have sworn to help those who ask of it, and ever since have found myself in a happier place.  
feel free to ask any questions on who i am, my origin, my background, my photo work and of course help. 
I am a daughter of the diaspora hailing from Trinidad and currently living in Toronto. I am Venezuelan Arawak, Dominica born West African, Indian and Dutch. A queer survivor of physical and sexual violence both presently and in my immediate ancestry. I work through art, yoga and activism to heal, name and reconcile my experiences. I am an award-winning multidisciplinary artist, activist, consultant, facilitator and educator. I hustle hard and love hard.